The Oculus Quest 2 is getting a much-needed health improve
If you love working out in VR then you'll be excited to hear that Meta's best VR headsets – the Quest 2 and Quest Pro – are getting their best fitness update yet.
The first upgrade is exclusive to Android smartphone users – although don't feel left out Apple iPhone fans, they're just catching up to a feature you already had. Now Meta Quest Pro and Oculus Quest 2 users can sync their VR workouts with Android's Health Connect; this API is used by several apps and gathers your fitness data in one convenient location.
Having all your stats in one place can help you better monitor your activity and more easily manage how you'll achieve your goals.
To get this sync set up you'll first need to head into your Quest headset's Move app. In the app's Settings, you'll want to scroll down until you find Connect Move to Meta Quest Mobile App and toggle that option on if it isn 't already.
Next, take off your headset and boot up the Meta Quest phone app, tap the Menu icon, then the Move icon. You can then open up the Connected Apps tab and the option to toggle on the ability to sync your data with Health Connect. Allow the permissions for your Exercise and Active Calories Burned data to be shared and you'll be all setup. You can then find all your data in the Health Connect app.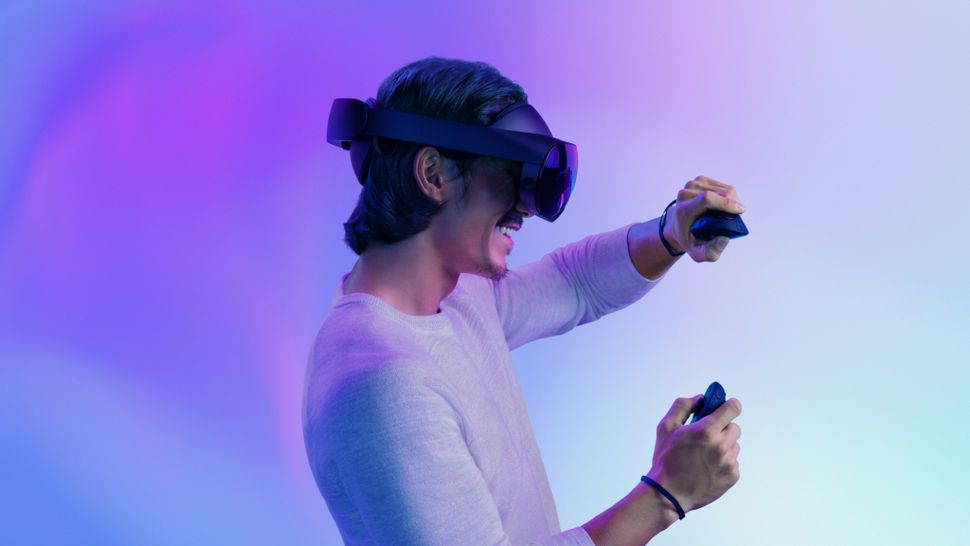 (Image credit: Meta)
Perhaps more significantly, your Meta Quest headset can finally pair with a compatible Bluetooth heart rate monitor like the Garmin HRM-Dual and the Polar H10.
Once paired you'll be able to see your heart rate in VR via the Meta Quest Move overlay – alongside your calories burned and how many active minutes you've done in VR during the session. One of our favorite features is this overlay appears over every VR game; so whether you're looking to track an intense session in Les Mills Body combat or Liteboxer, or your more casual activity in one of the best VR games like Beat Saber, Pistol Whip or Until You Fall you'll be able to collect and monitor your VR fitness data.
To start tracking your heart rate in VR head you'll need to head into your Quest's Bluetooth Settings and connect to your heart rate monitor.
Working out in VR is an absolute blast, and these updates only help make the experience more useful for casual and serious users alike. If you're already struggling to stick to your New Years' fitness resolution then trying a VR workout could be just what you need to not give up on your activity goals. But don't be afraid to take it easy either, you don't want to exercise too hard in 2023.