Oculus Quest 2 will get new a headset-sharing function and a few say it is gross — I disagree
According to a new blog post, the Oculus Quest 2 is expected to get two coveted features. Facebook's VR headset offers multi-user accounts and app sharing. Two new features that make sharing your Quest 2 with friends and family a lot easier.
Multi-user accounts allow Quest 2 users to add secondary accounts to their device. App sharing allows users to share the downloaded apps with secondary account holders so that friends and family can make their own progress and achievements in the apps.
The new headset sharing capabilities of Oculus Quest 2
Qculus Quest 2 users may not mind giving their VR headset to friends and family to try out games like Beat Saber and Superhot VR. The downside, however, is that new users are sure to influence their high score streak.
The new features of Facebook, multi-user accounts, and app sharing offer a solution to this problem. Master account holders can add up to three new accounts and share apps with other users. In this way, game progress and achievements can be personalized and saved separately in each account.
Currently, the app sharing feature is limited to a single device, but Facebook will change this limitation in the future. "We assume that more and more households have multiple Quest devices. Therefore, the app-sharing function will later be expanded so that a main account holder can distribute his purchases across three devices," said Oculus.
The new features of Quest 2 will benefit crowded households, but Facebook will too. The social media giant hopes these new features will expand the VR community, promote apps on the Oculus Store, and reduce piracy. In addition, each new user will have to use their own Facebook account for Quest 2, which is sure to increase engagement on the social media platform.
Some say sharing VR headsets is gross
However, not everyone is on board with VR headset sharing. Gizmodo pointed out that the Quest 2 contains a porous foam that traps sweat and other coarse debris from users' faces, making it a bacterial nightmare.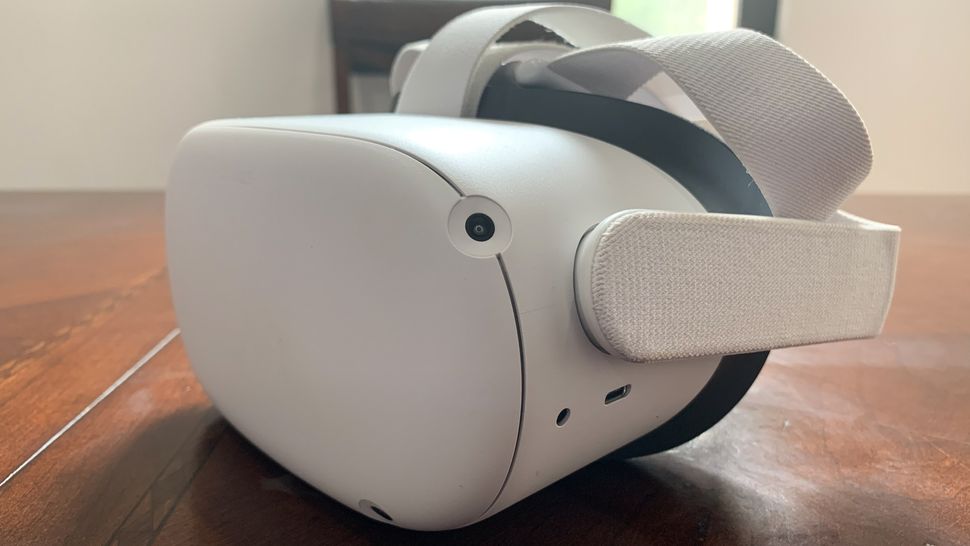 Oculus Quest 2 (Image credit: Laptop Mag)
"I love my friends and family, but I don't love their smelly sweat glands," wrote Victoria Song of Gizmodo. "Some of them do not have the decency to use a cleanser and moisturizer on a daily basis. Therefore, in addition to sweat, I may have to deal with flaky skin cells rubbing against my forehead. Aside from sweat, VR headsets also encircle your eyes and nose. Main vectors for germs and infections. No thanks. "
The song is right. The Quest 2's foam makes it a breeding ground for germs and microbes and is difficult to clean, but there is a solution. I also had the problem of my Quest 2 getting drenched in sweat while using workout apps like Dance Central and Supernatural, but luckily I discovered sweatproof liners.
Oculus Quest 2 sweat-proof liners made of silicone cover the annoying foam material. They are washable, sweat resistant and comfortable. Each user of the Oculus Quest 2 can have their own sweatproof lining and wash it after use. That being said, Facebook's VR headset isn't a completely lost reason for sharing with friends and family. All you need is some personalized sweatproof liners and responsible secondary account holders who will do their part to clean up after yourself.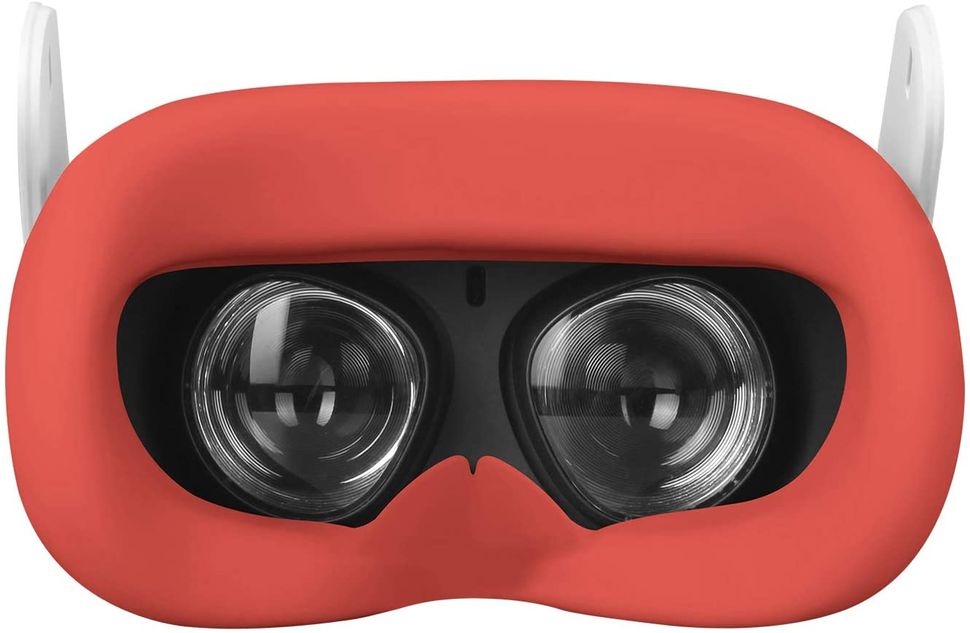 Esimen VR silicone case (Photo credit: Amazon)
Facebook's new features will initially be available for an experimental phase on Quest 2 and later on other Quest devices. According to Oculus, apps will be automatically enabled for app sharing on February 13th. Developers who do not want their apps to participate in the new app sharing program must unsubscribe by February 12th. All Quest apps created after February 1st. 13 are required to support app sharing.
Today's Best Oculus Quest 2 Deals
Oculus Quest 2 – Advanced …
Oculus Quest 2 – Advanced …
Quest 2 All-in-One Games …